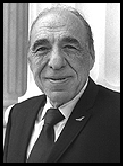 Henry Barbosa Gonzalez was born in San Antonio, Bexar County, Texas, on 3rd May, 1916. His parents had arrived in San Antonio from Durango during the Mexican Revolution in 1911. After graduating from St. Mary's University School of Law he became a juvenile probation officer in Bexar County. A member of the Pan American Progressive Association, he helped his father run a translation service in San Antonio.
A member of the Democratic Party, Gonzalez served as a member of the Texas City Council (1953-56) and the Texas State Senate (1956-1961). In November 1961, Gonzalez was elected to Congress. Gonzalez also served on the Committee on Banking, Finance and Urban Affairs, where he worked for the passage of a number of legislative proposals of the New Frontier and the Great Society including the Housing Act of 1964. He was also a staunch supporter of the 1964 Civil Rights Act.
In 1976 Thomas N. Downing began campaigning for a new investigation into the assassination of John F. Kennedy. Downing said he was certain that Kennedy had been killed as a result of a conspiracy. He believed that the recent deaths of Sam Giancana and Johnny Roselli were highly significant. He also believed that the Central Intelligence Agency and the Federal Bureau of Investigation had withheld important information from the Warren Commission. Downing was not alone in taking this view. In 1976, a Detroit News poll indicated that 87% of the American population did not believe that Lee Harvey Oswald was the lone gunman who killed Kennedy.
Gonzalez joined Downing in his campaign and in 1976 Congress voted to create a 12-member committee to investigate the deaths of John F. Kennedy and Martin Luther King.
Thomas N. Downing named Richard Sprague as chief counsel of the House Select Committee on Assassinations. Gaeton Fonzi was to later say: "Sprague was known as tough, tenacious and independent. There was absolutely no doubt in my mind when I heard of Sprague's appointment that the Kennedy assassination would finally get what it needed: a no-holds-barred, honest investigation. Which just goes to show how ignorant of the ways of Washington both Sprague and I were".
Sprague quickly assembled a staff of 170 lawyers, investigators and researchers. On 8th December, 1976, Sprague submitted a 1977 budget of $6.5 million. Frank Thompson, Chairman of the House Administration Committee made it clear he opposed the idea of so much money being spent on the investigation.
Smear stories against Sprague began appearing in the press. David B. Burnham of The New York Times reported that Sprague had mishandled a homicide case involving the son of a friend. Members of Congress joined in the attacks and Robert E. Bauman of Maryland claimed that Sprague had a "checkered career" and was not to be trusted. Richard Kelly of Florida called the House Select Committee on Assassinations a "multimillion-dollar fishing expedition for the benefit of a bunch of publicity seekers."
Probably the most important criticism came from Eldon J. Rudd of Arizona, a former FBI agent who had worked on the assassination investigation, declared the Committee had "already fanned the flames of rumour, distortion and unwanted distrust of law inforcement agencies." However, Walter E. Fauntroy defended the work of Sprague: "threshold inquiries by a thoroughly professional staff... in the last three months have produced literally a thousand questions unanswered by the investigations of record."
On 2nd February, 1978, Gonzalez replaced Thomas N. Downing as chairman of the House Select Committee on Assassinations. Gonzalez immediately sacked Richard Sprague as chief counsel. Sprague claimed that only the fill committee had the power to dismiss him. Walter E. Fauntroy agreed with Sprague and launched a campaign to keep him as chief counsel. On 1st March, Gonzalez resigned describing Sprague as "an unconscionable scoundrel"
In 1981 Gonzalez became Chairman of the Subcommittee on Housing and Community Development. In this post he fought the administration of Ronald Reagan when it proposed cuts in public housing programs.
Henry Barbosa Gonzalez died of a heart attack in San Antonio, Texas, on 28th November, 2000.