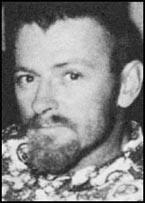 Thomas Davis was a bank robber who became friends with Jack Ruby in Dallas. According to the wife of Davis, he also worked for the Mafia. He was also involved in the the Central Intelligence Agency plot to assassinate Fidel Castro and as a gunrunner for the anti-Communist forces in Cuba.
In the 1950s and 1960s Davis worked for the CIA in Indochina, Indonesia and Algeria. In the summer of 1963 Davis helped recruit mercenaries for a planned coup in Haiti.
Davis was in North Africa when President John F. Kennedy was assassinated in November, 1963. The following month he was arrested and jailed in Tangier in connection with Kennedy's death. Later it was revealed that Davis was helped to escape from the Moroccan prison by a CIA agent known as QJ/WIN (probably Jean Souetre who was in Dallas when Kennedy was assassinated).
Thomas Davis was killed when he was electrocuted while cutting a power line in September, 1973.