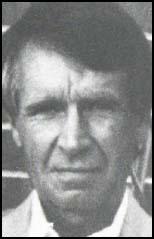 Bradley Earl Ayers was born in St. Paul, Minnesota, on 7th March, 1935. Immediately following high school, at the age of eighteen, Ayers enlisted in the United States Army. He served as a paratrooper and was promoted through the ranks from private to captain.
In early 1963, Bradley Ayers was selected by the Department of Defense for a sensitive undercover assignment with the Central Intelligence Agency that involved trying to remove Fidel Castro from power in Cuba. According to Ayers he was briefed at the CIA by General Victor Krulak, a personal friend of President John F. Kennedy and a member of the Special Group (SGA).
Ayers was based at JM/WAVE where he worked with members of anti-Castro groups like Alpha 66 and took part in Operation Mongoose. Gaeton Fonzi claims that Ayers worked closely with Johnny Roselli in attempts to assassinate Fidel Castro. In his book, The War That Never Was (1976), Ayers claimed he trained small teams of commandoes "to infiltrate Cuba, reach human targets, and assassinate them. Anyone in a senior position in government was fair game, and it reached down to the provincial heads, police chiefs and so on. But the principal target, we knew, was Castro - there was no secret about that amongst our people."
Ayers also points out the Robert Kennedy visited CIA personnel at their base in the Everglades: "I'm confident in my gut, that Bobby Kennedy was aware of what we were doing down there. It wasn't a case of the Agency mounting these assassination operations without the knowledge of the Special Group... RFK had a hands-on kind of control of the operations." After the assassination of John F. Kennedy the CIA ordered Ayers to shut down the operation.
Bradley Ayers was one of the first career officers to voice opposition to the Vietnam War and to speak out publicly against the influence of private and special interests in American politics. He was honorably discharged from active duty in 1965 and was recommissoned in the United States Army Reserve.
After leaving the United States Army Bradley Ayers worked as licensed commercial pilot and flight instructor. Later he was employed as a real estate broker and as a private detective in Arizona, Florida and Minnesota. He also supplied information to investigative journalist, Jack Anderson.
In 1976 Bradley Ayers published The War That Never Was, an insider's account of CIA covert operations against Cuba. An expanded paperback version was published in 1980. In the 1980s Ayers worked as an undercover operative with the Drug Enforcement Administration's South Florida Task Force.
In a letter sent to John R. Tunheim in 1994, Bradley Ayers claimed that nine people based at JM/WAVE "have intimate operational knowledge of the circumstances surrounding the assassination" of John F. Kennedy. Ayers named Theodore Shackley, Grayston Lynch, Felix Rodriguez, Thomas Clines, Gordon Campbell, David Morales, Rip Robertson, Edward Roderick and Tony Sforza as the men who had this information.
Bradley Ayers was interviewed by Jeremy Gunn of the Assassination Records Review Board in May, 1995. According to Gunn: "Ayers claims to have found in the course of his private investigative work, a credible witness who can put David Morales inside the Ambassador Hotel in Los Angeles on the night of June 5, 1968 (RFK's assassination)."
In 2006 Bradley Ayers published The Zenith Secret: A CIA Insider Exposes the Secret War Against Cuba and the Plot that Killed the Kennedy Brothers.
Bradley E Ayers, aged 81, died on Friday, 10th February, 2017.