Barbara Bradby, the daughter of the headmaster of Haileybury College, was born on 25th July 1873. A brilliant student, Barbara was educated at St Andrews and Margaret Hall, Oxford.
In 1901 Barbara married the historian, John Lawrence Hammond. Over the years they wrote a series of important books together on working class history including the trilogy: The Village Labourer (1911), The Town Labourer (1917) and The Skilled Labourer (1919).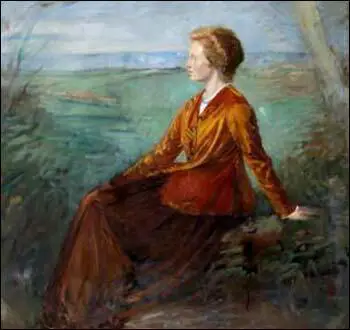 Although Liberals rather than Socialists, the Hammonds were attacked for promoting the traditional left-wing view that the industrial revolution created a great deal of social misery for the working classes. Other historians argued that the living standards of the workers actually improved during the early stages of industrial capitalism.
Other joint works by the Hammonds included Lord Shaftesbury (1923), The Rise of Modern History (1925), The Age of the Chartists (1930) and The Bleak Age (1934).
Barbara Hammond died on 15th November 1961.