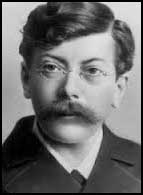 Victor Adler, the son of a Jewish merchant, was born in Prague on 24th June 1852. He attended the Catholic Schottenstift gymnasium before studying chemistry and medicine at the University of Vienna. After graduating he worked at the psychiatric department of the Vienna General Hospital.
In 1878 he had married his wife Emma, their son Friedrich Adler was born in 1879. Adler became a follower of Karl Marx and became very active in politics. He also published the socialist journal Gleichheit (Equality). According to Karl Kautsky: "Adler's activity was recognised with joy by the great majority of comrades from the beginning – recognised, took though on no account with joy, by our opponents. In their own way, of course. The tram-drivers' strike gave them the first occasion. For incitement, abuse of the authorities, and praising illegal actions, Adler and Bretschneider, the responsible editor of Gleichheit, were prosecuted on May 7, 1880, and ordered before an exceptional court for Anarchistic aspirations. For, so said the court, all aspirations towards a violent upheaval are Anarchistic. The goals of Social-Democracy could not be reached without a violent upheaval, therefore their aspirations must be considered as synonymous with those of the Anarchists. It is clear that a court capable of such logic would not hesitate at any sentence. On June 27 1880 Adler was sentenced to four months' severe arrest, intensified by one fast-day in every month – a measure which is only used in dealing with the most hardened criminals. It was the most futile revenge against Adler for having made use of the trial to denounce the Exceptional Court of Justice – one of the most rascally institutions that Austria has ever produced."
In 1888 helped form the Social Democratic Workers' Party (SDAP) and served as chairman. He also published the party newspaper, Arbeiter-Zeitung. During this period he was arrested and spent nine months in prison. On his release Adler lived in Switzerland where he spent time with Friedrich Engels, August Bebel and Karl Liebknecht. He was also a strong supporter of the Second International.
Adler played an important role in organizing strike in Vienna. As Karl Kautsky pointed out: "That already became evident in 1889, a year which brought a new burst of life in the trade unions, and a great strike movement. Here, too, Adler's wisdom, energy, ands expert knowledge constituted him a leading spirit. Already the first great strike of the new era – that of the tram-drivers, from April 4 to 27, 1889 – gave him the opportunity of winning his spurs. That this strike, which threw all Vienna into confusion, at last ended by a recognition of the drivers' demands, was to a great extent due to Adler's advice, and the funds that he raised for its support."
Friedrich Engels argued: "During the last few days we are all full of the strike. Excuse on that account the shortness of my letter. I am writing in great haste, and my thoughts are more in the street than at the desk. I live vis-a-vis to a cavalry-barrack – just now the cavalry have been called out. It is a Trafalgar Square affair in miniature which we are experiencing here, only here I am, of course, more in the thick of it. Adler has behaved in a manner worthy of all admiration. I have more respect for him every day."
The journalist, Konrad Heiden, has pointed out: "The Social-Democratic organisation had not only to be built up anew, but to be filled with a new spirit which should do away with the difference between radicals and moderates. But they were still divided by the memory of personal quarrels as yet hardly overcome, and to find and become masters of the new thought was a difficult task for the theoretically quite unschooled masses. In this situation Victor Adler entered the field. It was at the time of the deepest depression of the Austrian proletariat that he took his place in their ranks as a neutral mediator who had taken no part in the internal quarrels, and whose name was, therefore, not connected with any bitter memories for either side; but also as a teacher."
In 1891 Karl Lueger helped to establish the Christian Social Party (CSP). Deeply influenced by the philosophy of the Catholic social reformer, Karl von Vogelsang, who had died the previous year. There were many priests in the party, which attracted many votes from the tradition-bound rural population. It was seen as a rival to Social Democratic Workers' Party (SDAP) that was portrayed by Lueger as an anti-religious party.
After the 1895 elections for the Vienna's City Council the Christian Social Party took political power from the ruling Liberal Party. Lueger was selected to became mayor of Vienna but this was overruled by Emperor Franz Joseph who considered him a dangerous revolutionary. After personal intercession by Pope Leo XIII his election was finally sanctioned in 1897.
Lueger made several speeches where he pointed out that Adler and other leaders of the SDAP were Jews. In a speech in 1899, Lueger claimed that Jews were exercising a "terrorism, worse than which cannot be imagined" over the masses through the control of capital and the press. It was a matter for him, he continued, "of liberating the Christian people from the domination of Jewry". On other occasions he described the Jews as "beasts of prey in human form". Lueger added that anti-semitism would "perish when the last Jew perished".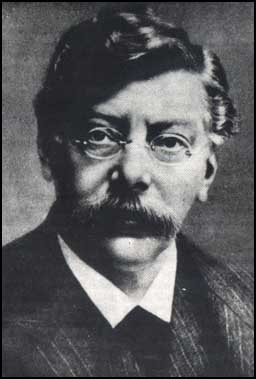 On his return to Austria Victor Adler led the campaign in favour of universal suffrage. This was achieved following a General Strike in 1907. In the first elections the SDAP won 87 seats, coming second to the Christian Social Party (CSP). The SDAP became the largest party in Austrian Parliament in 1911. Adolf Hitler was a strong opponent of Adler. Ian Kershaw, the author of Hitler 1889-1936 (1998) has argued: "The rise of Lueger's Christian Social Party made a deep impression on Hitler... he came increasingly to admire Lueger.... With a heady brew of populist rhetoric and accomplished rabble-rousing. Lueger soldered together an appeal to Catholic piety and the economic self-interest of the German-speaking lower-middle classes who felt threatened by the forces of international capitalism, Marxist Social Democracy, and Slav nationalism... The vehicle used to whip up the support of the disparate targets of his agitation was anti-semitism, sharply on the rise among artisanal groups suffering economic downturns and only too ready to vent their resentment both on Jewish financiers and on the growing number of Galician back-street hawkers and pedlars."
Adolf Hitler argued in Mein Kampf (1925) that it was Lueger who helped develop his anti-semitic views: "Dr. Karl Lueger and the Christian Social Party. When I arrived in Vienna, I was hostile to both of them. The man and the movement seemed reactionary in my eyes. My common sense of justice, however, forced me to change this judgment in proportion as I had occasion to become acquainted with the man and his work; and slowly my fair judgment turned to unconcealed admiration... For a few hellers I bought the first anti-Semitic pamphlets of my life.... Wherever I went, I began to see Jews, and the more I saw, the more sharply they became distinguished in my eyes from the rest of humanity. Particularly the Inner City and the districts north of the Danube Canal swarmed with a people which even outwardly had lost all resemblance to Germans. And whatever doubts I may still have nourished were finally dispelled by the attitude of a portion of the Jews themselves."
Hitler goes onto argue: "By their very exterior you could tell that these were no lovers of water, and, to your distress, you often knew it with your eyes closed. Later I often grew sick to my stomach from the smell of these caftan-wearers. Added to this, there was their unclean dress and their generally un-heroic appearance. All this could scarcely be called very attractive; but it became positively repulsive when, in addition to their physical uncleanliness, you discovered the moral stains on this 'chosen people.' In a short time I was made more thoughtful than ever by my slowly rising insight into the type of activity carried on by the Jews in certain fields. Was there any form of filth or profligacy, particularly in cultural life, without at least one Jew involved in it? If you cut even cautiously into such an abscess, you found, like a maggot in a rotting body, often dazzled by the sudden light - a kike! What had to be reckoned heavily against the Jews in my eyes was when I became acquainted with their activity in the press, art, literature, and the theater."
On 28th June, 1914, the heir to the throne, Archduke Franz Ferdinand, was assassinated in Sarajevo. Emperor Franz Joseph accepted the advice given by his foreign minister, Leopold von Berchtold, that Austria-Hungary should declare war on Serbia. Leon Trotsky explained the response by the socialists in Austria to the war: "What attitude toward the war did I find in the leading circles of Austrian Social Democrats? Some were quite obviously pleased with it... These were really nationalists, barely disguised under the veneer of a socialist culture which was now melting away as fast as it could.... Others, with Victor Adler at their head, regarded the war as an external catastrophe which they had to put up with. Their passive waiting, however, only served as a cover for the active nationalist wing."
On the outbreak of the First World War, Emperor Josef allowed the military to take over the running of the country. President Karl von Stürgkh imposed strict press censorship and restricted the right of assembly and showed his contempt for democracy by converting the Reichsrat into a hospital.
Victor's son, Friedrich Adler, was a strong opponent of the war. On 21st October, 1916, Adler shot and killed President Stürgkh in the dining room of the Hotel Meißl und Schadn. Adler was sentenced to death, a sentence which was commuted to 18 years imprisonment by Emperor Karl.
Victor Adler died in Vienna on 11th November 1918.