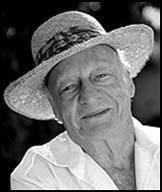 Stetson Kennedy was born in Jacksonville, Florida, in 1916. After graduating from the University of Florida he joined the Federal Writers Project (1935-39). While working on the project Kennedy was deeply influenced by the book, You Have Seen Their Faces (1937), a documentary account of impoverished living conditions in the South, that had been produced by the novelist, Erskine Caldwell, and the photographer, Margaret Bourke-White.
Kennedy became a newspaper reporter and wrote investigative articles for the New York Post. His first book, Palmetto County, was published in 1942.
A member of the NAACP, Kennedy was a strong opponent of racism and in 1950 "campaigned for the U.S. Senate from Florida as an independent 'colour-blind' candidate on a platform calling for a 'live and let live' foreign policy and total equality at home."
As an investigative journalist, Kennedy joined the Ku Klux Klan. Articles about his activities appeared in the New York Post. He also supplied information of its illegal activities to the Federal Bureau of Investigation (FBI) and the House of Un-American Activities Committee (HUAC) but both organizations showed little interest in what he found. Kennedy also wrote several books about racism such as Southern Exposure (1946), Forced Labor in the United States (1953), I Rode With the Klan (1954), Jim Crow Guide to the U.S.A (1959) and The Klan Unmasked (1990).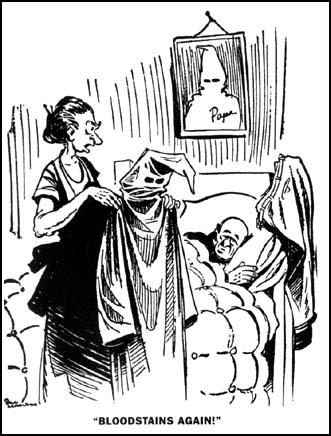 Kennedy's last book, After Appomattox: How the South Won the War (1995), explains how the Old South converted military defeat into political and social victory. Kennedy was also featured in Coming of Age (1995) by Studs Terkel. In 2001 Stetson Kennedy was given the Benjamin Spock Peacemaker of the Year Award.
Stetson Kennedy died on 27th August, 2011, at Baptist Medical Center South in Jacksonville, Florida.