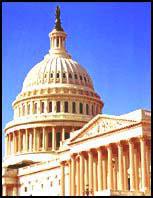 Jacques Marquette was born in Laon, France, in 1637. He was sent to New France in 1666 and worked as a Roman Catholic missionary around Lake Superior.
In 1673 Marquette and Luis Joliet explored the central portion of the Mississippi River and eventually reached the mouth of the Arkansas River. A journal of his voyage was published in 1861. Marquette died in 1675.
(1) In 1673 Jacques Marquette and Luis Joliet travelled along the Illinois River. He later recorded what he saw.
We have seen nothing like this river that we enter, as regards its fertility of soil, its prairies and woods; its cattle, elk, deer, wildcats, swans, ducks, parroquets, and even beaver. There are many small lakes and rivers. we found on it a village called Kaskasia, consisting of 74 cabins. they received us very well, and obliged me to promise that I would return to instruct them. One of the chiefs of this nation, with his young men, escorted us to the Lake of the Illinois.