Preston Smith Brooks was born in Edgefield District, South Carolina, on 5th August, 1819. After graduating from South Carolina College in 1839, Brooks studied law before being admitted to the bar in 1845.
Brooks joined the South Carolina Volunteers and served as a captain in the Mexican War. A member of the Democratic Party, Brooks was elected to the 33rd Congress and took his seat in March, 1853.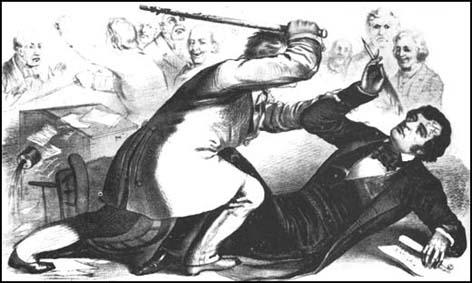 In 1856 Brooks caused a sensation when he attacked the anti-slavery campaigner, Charles Sumner. He was beaten unconscious and his injuries stopped him from attending the Senate for the next three years.
Faced with attempts by members of the Republican Party to expel him, Brooks resigned from Congress. However, he was re-elected later that year and remained in office until his death in Washington on 27th January, 1857.