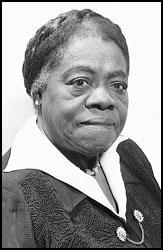 Mary McLeod Bethune, the fifteenth of seventeenth children, was born in Mayesville, South Carolina, on 10th July, 1875. Both of her parents were former slaves who had been emancipated after the Civil War. Mary received no schooling until the Trinity Presbyterian Mission School opened in 1885.
Inspired by the teaching of Emma Jane Wilson, Mary decided that she wanted a career in education. After graduating from Scotia Seminary, she spent six years teaching in North Carolina. Mary trained to become an African missionary at the Bible Institute for Home and Foreign Missions in Chicago. However, she was rejected by the Presbyterian Mission Board because it did not accept African Americans for this work.
Bethune returned to teaching and found work at the Haines Institute in Augusta, Georgia. This was followed by a spell at the Kendall Institute in Sumner, South Carolina, where she met and married Albert Bethune. The couple moved to Palatka, Florida and while her husband worked as a porter, Mary opened her own school.
In 1904 Bethune established the Daytona Educational and Industrial Institute for Negro Girls. The school was a great success and by 1922 it had 300 students and 25 staff. The following year it was merged with the Cookman Institute for Men and from 1929 became known as the Bethune-Cookman College.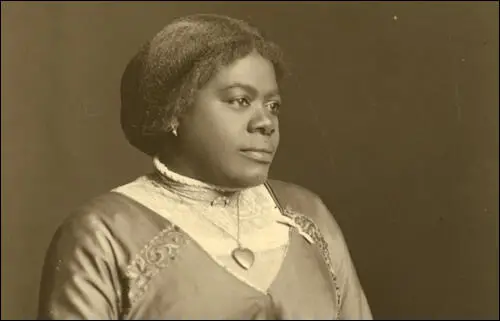 Bethune played an active role in the civil rights movement. A member of the NAACP, Bethune defied Jim Crow customs and all seating in her schools were desegregated. Although threatened by the Ku Klux Klan, Bethune and her staff always voted in elections.
Bethune was also president of the National Association of Colored Women (1924 to 1928) and in 1935 established the National Council of Negro Women. In these posts Bethune campaigned against lynching and discrimination in employment.
In 1936 President Franklin D. Roosevelt appointed Bethune as administrative assistant for Negro Affairs. She was also elected president of the NAACP in 1940 and during the Second World War she campaigned for desegregation in the armed forces.
Mary McLeod Bethune died on 18th May, 1955, at Daytona Beach, Florida.