The Nineteenth Ward in Chicago
The Nineteenth Ward was one of the poorest areas in Chicago. This was one of the main reasons why Jane Addams and Ellen Starr decided to establish its Hull House Settlement in this ward in 1889. This ensured that the area was one of the most documented areas in the United States.
By 1896 there were 48,280 people living in the Nineteenth Ward. A large number of the residents were recently arrived immigrants from Europe and contained sizable communities from Germany, Italy, Sweden, England, Ireland, France, Russia, Norway, Austro-Hungary and Finland. According to Ernest Moore, who carried out a survey of the area in 1897: "The largest foreign elements in the ward are the Irish, German, Italian, and Bohemian, stated in the order of relative numerical strength. Of those of foreign parentage, about one-half are American born."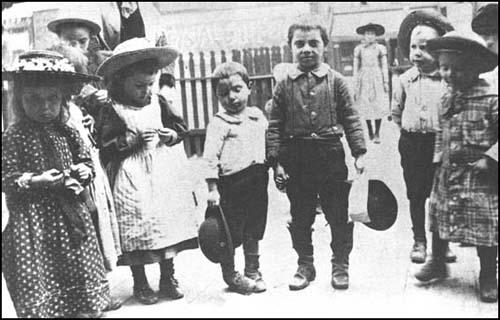 Florence Kelley and Alzina Stevens, who carried out a survey into child labour in 1896, discovered that the ward contained a large number of factories employing young immigrants. In "one caramel works in this ward, where there are from one hundred and ten to two hundred little girls, four to twelve boys, and seventy to one hundred adults, according to the season of the year."
The ward was run by Johnny Powers, a member of the Irish community. The investigative journalist, Ray Stannard Baker, described Powers in an article that he wrote in 1898 as being "cool-headed, cunning and wholly unscrupulous". Baker added: "He is the feudal lord who governs his retainers with open-handed liberality or crushes them to poverty as it suits his nearest purpose."