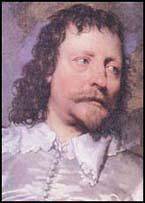 William Dobson was born in London in 1611. John Aubrey described the artist's father as a gentleman who was assistant to the lord chancellor, Francis Bacon, helping him in the building and decoration of Verulam House, near St Albans.
Dobson spent his apprenticeship under William Peake, the Holborn picture dealer, printseller, and stationer. He then took further training under Francis Cleyn, the German engraver and decorative painter. It is claimed that he also enjoyed a close friendship with Anthony van Dyck, who worked for Charles I.
A shortage of surviving works from the 1630s shows that Dobson did not receive many commissions during this period. Dobson married Judith Sander on 18th December 1637 at St Bride's Church, Fleet Street.
After the death of Anthony van Dyck in December 1641 the king appointed him as his Principal Painter. In January 1642 Dobson moved with the rest of the royal court from London to Oxford. During the English Civil War Dobson painted all the leading Cavaliers.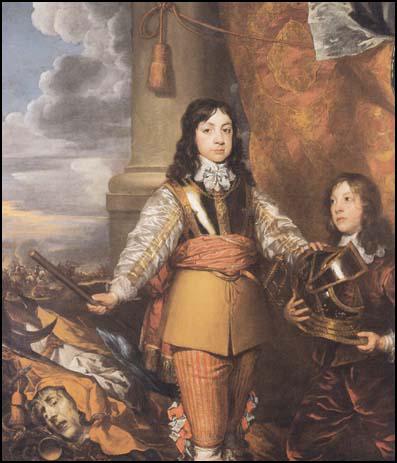 According to his biographer, Katharine Gibson: "Apart from one drawing attributed to Dobson there are no preparatory drawings by his hand. He usually worked alla prima, painting directly onto the canvas. His earlier Oxford portraits are rich in pigment, but towards the end of 1645 the paint begins to be brushed thinly onto visibly unprimed canvases, revealing the difficulty of getting materials during wartime.... Dobson's portraits are distinguished by their directness. They glow with brightly coloured silks and rose-red royalist sashes, and often carry symbolic allusions to the sitter's role in life. Lacking the spaciousness of Van Dyck's portraits, Dobson's portraits fill the canvas, and he conveyed their individuality with force."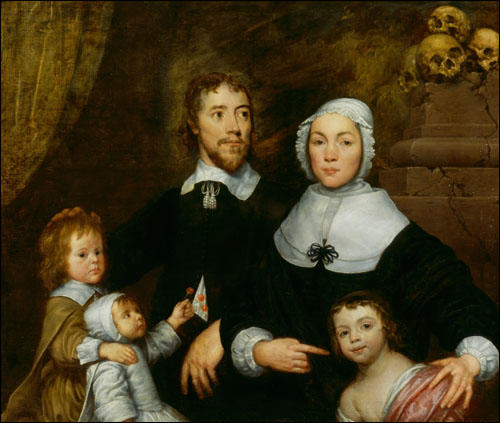 B. Buckeridge described him as: "a fair middle-sized man, of ready wit, and a pleasing conversation, yet being somewhat loose and irregular in his way of living, he, notwithstanding the many opportunities he had of making his fortune".
After the defeat of the Royalists he returned to London. William Dobson was briefly imprisoned for debt and died in poverty in October 1646. He was buried at St Martin-in-the-Fields.