Edward Hyde, Earl of Clarendon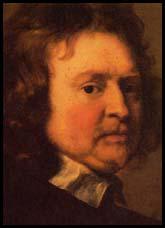 Edward Hyde was born in Dinton, near Salisbury, in 1609. Elected to the House of Commons in 1640 he was a strong critic of Charles I and supported the impeachment of Thomas Wentworth, Earl of Stafford.
In 1641 Hyde changed sides and became a supporter of the Royalists. During the Civil War Hyde stayed with the king in Oxford.
With the defeat of the Royalist forces in 1646 Hyde went to live in Jersey. Five years later he was appointed as an adviser to Charles II in exile. On the Restoration Hyde returned to England and was given the title the Earl of Clarendon and appointed as Lord Chancellor
In 1667 Clarendon lost the support of Charles II when he criticised his private life. He went into exile where he wrote a book about the Civil War called The History of the Rebellion. Edward Hyde, Earl of Clarendon, died in 1674.
At Edgehill... the foot soldiers stood their ground with great courage; and though many of the King's soldiers were unarmed and had only cudgels, they kept their ranks, and took up the arms which their slaughtered neighbours left to them.