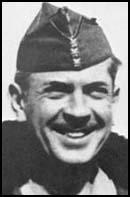 Luis Bolin was born in Málaga, Spain in 1897. Educated at the University of Granada, he was employed as a journalist in France during the First World War.
In 1920 Bolin became the press attaché to the Spanish Embassy in London in 1920. The following year he joined the information section of the League of Nations. He later worked for the right-wing daily newspaper, ABC.
Bolin became active in politics and on 19th July 1936 he arrange the aircraft that took General Francisco Franco, the military governor of the Canary Islands, to mainland Spain. Afterwards, Bolin became Franco's press director and during the Spanish Civil War was responsible for arranging for war correspondents to make tours of the battle areas.
In February 1938 Bolin was appointed as head of the Spanish State Tourist Department. He held the post throughout the Second World War. His book, Spain, the Vital Years, was published in 1967.
Luis Bolin died in 1969.