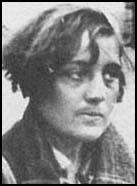 William Aalto was born in the United States. A member of the Communist Party, Aalto joined the Abraham Lincoln Battalion, a unit that volunteered to fight for the Popular Front government during the Spanish Civil War.
Aalto arrived in Spain in 1937 and joined the other International Brigades at Albacete. While in Spain he wrote: "A soldier who is politically conscious that he is right and who has a feeling of community with his society will do his job well."
During the Second World War he joined the United States Army and served in North Africa. Aalto was recruited by the Office of Strategic Services (OSS) but after it was discovered he was homosexual he was dismissed by William Donovan from the service. Aalto returned to the army and while training soldiers he had his hand blown off by a grenade.
After the war Aalto studied at Columbia University. He also wrote for the New Masses but was expelled from the Communist Party because of his homosexuality.
William Aalto died of leukemia in 1958.