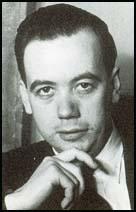 Harry Alan Towers was born in London on 19th October, 1920. During the Second World War he joined the Royal Air Force. Later he became programme director for British Forces radio.
In 1946 Towers joined forces with his mother, Margaret Miller Towers, to establish a company called Towers of London that sold various syndicated radio shows around the world.
In 1955 Independent Television (ITV) was established as a public service network of British commercial television broadcasters, set up under the Independent Television Authority (ITA) to provide competition to the BBC.
Later that year Towers began producing television programmes for ITV including The Golden Fleece (1955), The Boy About the Place (1955), Teddy Gang (1956), The Lady Asks for Help (1956), The Scarlet Pimpernel (1956), The Suicide Club (1956), The Little Black Book (1956), The New Adventures of Martin Kane (1957), A Christmas Carol (1958), 24 Hours a Day (1959), Down to the Sea (1959), Gun Rule (1959) and Missing Person (1959).
According to Anthony Summers Towers was by 1960 "a prosperous film producer working, out of Hollywood and Toronto". Towers was a regular visitor to London and at a party held by American millionaire Huntington Hartford he was introduced by Stephen Ward to Mariella Novotny. She later claimed that "Towers said he could make me into a television model for commercials in America."
In December 1960, Mariella Novotny arrived in New York City. She later told a friend that "I wanted to be famous and show my mother that I could make a go of life myself." Novotny was arrested on 3rd March 1961 by the FBI and was charged with soliciting. Three days later Towers was charged with violation of the White Slave Traffic Act, alleging that he had transported Novotny from England to New York for the purpose of prostitution.
In a statement made to the FBI, Novotny claimed that: "Towers took me to the Great Northern Hotel... The following afternoon Towers brought a prostitution date to me, who paid me $40 to commit a sexual act. Thereafter I entertained prostitution dates regularly and earned approximately $400 a week. I gave Towers about $300 of this money." Novotny added: "Towers was present when prostitution acts were committed." She provided detailed lists of madames and prostitutes who had arranged dates, or gone on threesomes with her - all, she claimed, introduced to her by Towers. Novotny also told the FBI that "Towers was a Soviet agent and that Soviets wanted information for purposes of compromise of prominent individuals."
Towers provided a different interpretation on what happened: "I had an affair with her (Mariella Novotny) and didn't know she was a hooker. Our total involvement was that she joined me in New York and lived with me in a couple of hotels... I got into trouble through my own stupidity.... I was in the other room writing a screenplay. She came rushing into the room - she wasn't living with me then, she'd asked if she could come up to meet somebody - I was busy working when she rushed in naked and said there was a policeman in the other room."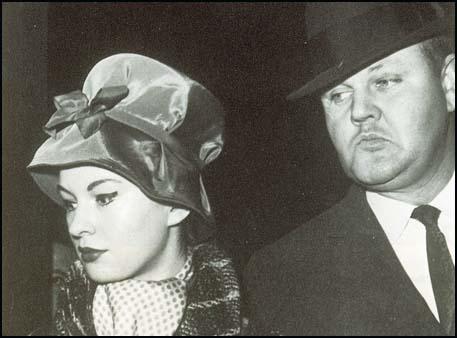 Philip Knightley explains that: "Towers was held in the Manhattan House of Detention on $10,000 bail until his hearing, set down for 7 March... On 15 March Towers's bail was reduced to $5,000 and he was released. He appeared before a grand jury on 12 April on five counts of violating the WSTA. On 25 April he came up before judge Charles M. Metzner and pleaded not guilty to all five charges." Knightley adds that the District Attorney asked that bail be increased to $25,000 because "a large number of influential and wealthy persons involved in this case would like to see the defendant out of the country." The judge refused the request and as a result by the time his trial was due to begin on 16th May 1961, Towers had fled the country. According to a report written by J. Edgar Hoover, Towers was now living in the Soviet Union.
On 31st May 1961 Mariella Novotny boarded the Cunard liner, Queen Mary, using the false name of Mrs R. Tyson. By the time the ship reached Southampton, the British immigration authorities had received word from the FBI that Tyson was really Mariella Novotny and that she was wanted in the United States in a "sex-for-sale" case which involved men in "high elective office in the United States government."
The FBI case against Towers and Novotny was eventually dropped. Novotny returned to running sex parties in London. So many senior politicians attended that she began referring to herself as the "government's Chief Whip". As well as British politicians such as John Profumo and Ernest Marples, foreign leaders such as Willy Brandt and Ayub Khan, attended these parties.
Towers returned to London and in 1961 he produced the British film, The Anatomist, that starred Alastair Sim, George Cole, Jill Bennett and Adrienne Corri. This was followed by Invitation to Murder (1962). The following year he wrote the screenplay, using the name Peter Welbeck, for Coast of Skeletons (1963).
Over the next few years Towers wrote and produced a series of movies including City of Fear (1965), The Face of Fu Manchu (1965), Ten Little Indians (1965), The Brides of Fu Manchu (1966), Our Man in Marrakesh (1966), Circus of Fear (1966), The Vengeance of Fu Manchu (1967), The Face of Eve (1968), Marquis de Sade: Justine (1969), Dorian Gray (1970), The Call of the Wild (1972) and The Shape of Things to Come (1979).
In the 1980s Towers concentrated on making erotic movies. This included Black Venus (1983), a film that featured Mandy Rice-Davies. Other films in this genre included Lady Libertine (1983), Fanny Hill (1983) and Love Scenes (1984). Towers also made several films that starred Oliver Reed. This included Dragonard (1987), The House of Usher (1988) and Captive Rage (1988).
Other films produced by Towers include Platoon Leader (1988), Ten Little Indians (1989), The Phantom of the Opera (1989), Masque of the Red Death (1990), The Lost World (1992), Cry, the Beloved Country (1995), Witness to a Kill (2001), Sumuru (2003), Blackout Journey (2005) and Moll Flanders (2009).
Harry Alan Towers died on 31st July 2009.