In 1869, two Russian writers, Mikhail Bakunin and Sergi Nechayev published the book Catechism of a Revolutionist. It included the famous passage: "The Revolutionist is a doomed man. He has no private interests, no affairs, sentiments, ties, property nor even a name of his own. His entire being is devoured by one purpose, one thought, one passion - the revolution. Heart and soul, not merely by word but by deed, he has severed every link with the social order and with the entire civilized world; with the laws, good manners, conventions, and morality of that world. He is its merciless enemy and continues to inhabit it with only one purpose - to destroy it."
The book had a great impact on young Russians and in 1876 a secret society, Land and Liberty, was formed. The group, led by Mark Natanson, demanded that the Russian Empire should be dissolved. It also believed that two thirds of the land should be transferred to the peasants where it would be organized in self-governing communes. It remained a small group and at its peak only had around 200 members.
Undercover agents employed by Okhrana soon infiltrated the organization and members began to be arrested and imprisoned. In 1878 Vera Zasulich, a member of Land and Liberty, heard that one of her fellow comrades, Alexei Bogoliubov, had been badly beaten in prison, she decided to seek revenge. Zasulich went to the local prison and shot General Trepov, the police chief of St. Petersburg.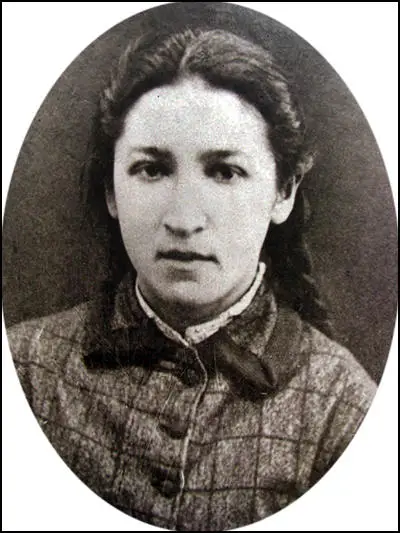 Zasulich was arrested and charged with attempted murder. During the trial the defence produced evidence of such abuses by the police, and Zasulich conducted herself with such dignity, that the jury acquitted her. When the police tried to re-arrest her outside the court, the crowd intervened and allowed her to escape.
Most of the group shared Bakunin's anarchist views and demanded that Russia's land should be handed over to the peasants and the State should be destroyed. The historian, Adam Bruno Ulam, has argued: "This Party, which commemorated in its name the revolutionary grouping of the early sixties, was soon split up by quarrels about its attitude toward terror. The professed aim, the continued agitation among the peasants, grew more and more fruitless."
In October, 1879, the Land and Liberty split into two factions. The majority of members, who favoured a policy of terrorism, established the People's Will (Narodnaya Volya). Others, such as George Plekhanov formed Black Repartition, a group that rejected terrorism and supported a socialist propaganda campaign among workers and peasants. Elizabeth Kovalskaia was one of those who rejected the ideas of the People's Will: "Firmly convinced that only the people themselves could carry out a socialist revolution and that terror directed at the centre of the state (such as the People's Will advocated) would bring - at best - only a wishy-washy constitution which would in turn strengthen the Russian bourgeoisie, I joined Black Repartition, which had retained the old Land and Liberty program."