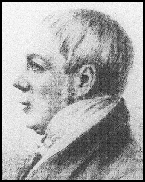 William Hedley was born at Newburn, near Newcastle-on-Tyne on 13th July, 1779. He became a manager at Walbottle Colliery before he was twenty-two. He afterwards held the same position at Wylam Colliery. Christopher Blackett, the owner of Wylam Colliery, had been interested in using locomotives for sometime. In 1804 he had employed Richard Trevithick to produce a locomotive that would replace the use of horse-drawn coal wagons. The Wylam Dilly locomotive was built, but weighing five tons, it was too heavy for Blackett's wooden wagonway.
In 1808 Christopher Blackett replaced his wooden rails with cast-iron plate-rails. Soon afterwards he asked Hedley, his colliery manager, to try and produce a steam locomotives. Hedley was helped in his task by two talented craftsman, Jonathan Foster, an enginewright, and Timothy Hackworth, a blacksmith. Hedley believed that if the wheels of the locomotive were coupled, the weight of a locomotive alone would provide sufficient adhesion, even where smooth wheels ran on smooth rails, to haul a train of loaded wagons. Hedley's theory was supported by his experiments and in 1813 he obtained a patent for his smooth rail system. Soon afterwards smooth rails were laid down at Wylam.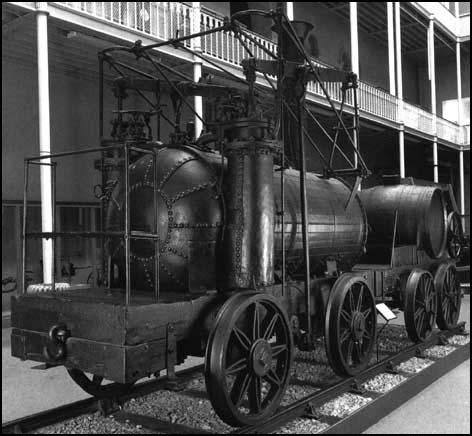 Hedley now turned his attention to designing and making a reliable locomotive. By 1814 he produced a locomotive that had two vertical cylinders outside the boiler. Piston rods extended upwards to pivotted beams, which were in turn connected by rods to a crankshaft beneath the frames, from which gears drove and also coupled the wheels. Originally carried on four wheels, the 8 ton locomotives were two heavy for the plate rails, and so to spread the weight on the templates, they were redesigned with eight wheels. Two of the locomotives produced by William Hedley, Jonathan Foster andTimothy Hackworth, were still working at Wylam Colliery in 1860. This included Puffing Billy and Wylam Dilly.
In 1828 Hedley began renting the South Moor Colliery. While there he developed a steam-powered machine that improved the system of pumping water out of the mine. This steam-pump was soon used in collieries all over the North of England. William Hedley died at Burnhopeside Hall, near Durham, on 9th January, 1843.