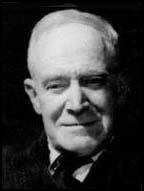 Isaac Foot was born on 23rd February 1880. Educated at Hoe Grammar School he worked as a solicitor in Plymouth. A member of the Liberal Party, Foot served on the Plymouth City Council and served as lord mayor (1920-21).
After being defeated in Plymouth in November 1919 by Nancy Astor, Foot was elected to represent Bodmin in the House of Commons in February 1922. He lost his seat in October 1924 but won again in the 1929 General Election. He held the seat until being defeated in November 1935.
Foot, the father of Michael Foot, served as Vice President of the Methodist Conference (1937-38) and as President of the Liberal Party (1947).
Isaac Foot died on 13th December 1960.