Edward Bulwer Lytton (Plorn) Dickens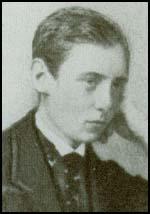 Edward Bulwer Lytton (Plorn) Dickens, the last child of Charles Dickens and Catherine Hogarth Dickens, was born on 13th March 1852. He was named after the novelist, Edward Bulwer-Lytton. Dickens told Angela Burdett-Coutts that "on the whole I could have dispensed with him". However, "Plorn" as he was called became the spoilt child of the family. He wrote to a friend that "I begin to count the children incorrectly, they are so many; and to find fresh ones coming down to dinner in a perfect procession and I thought there were no more."
With his brothers, Alfred, Frank and Henry at a boarding school for English boys in Boulogne, Edward was the only child at home with his parents, his aunt, Georgina Hogarth, his sisters, Mamie and Kate, and his brother Charles. Dickens's biographer, Peter Ackroyd has argued that Edward was "amiable, shy, affectionate, but a boy of no real ability and, as it turned out, no real application or energy." Mamie later commented: "These two (Dickens and Edward) were constant companions in those days, and after these walks my father would always have some funny anecdote to tell us.
Edward failed to impress his father when he went to school. As Claire Tomalin, the author of Dickens: A Life (2011) has pointed out: "A shy boy with no idea of what he wanted to do in life, he had been taken out of school at fifteen and was sent to an agricultural college in Cirencester." His brother, Alfred , was a manager of a sheep station in New South Wales.
In 1868 Charles Dickens decided to send the sixteen-year-old, to Australia. He wrote to Alfred asking him to help his younger brother. He added that he could ride, do a little carpentering and make a horse shoe but raised doubts about whether he would take to life in the bush. Dickens gave Edward a letter the last time he saw him: "I need not tell you that I love you dearly, and am very, very sorry in my heart to part with you. But this life is half made up of partings, and these pains must be borne." He then urged him to leave behind the lack of "steady, constant purpose" and henceforth "persevere in a thorough determination to do whatever you have to do as well as you can do it". The letter concluded, "I hope you will always be able to say in after life, that you had a kind father".
Henry Fielding Dickens took Edward to Portsmouth. Henry later recalled: "He (Edward) went away, poor dear fellow, as well as could possibly be expected. He was pale, and had been crying, and had broken down in the railway carriage after leaving Higham station; but only for a short time." Dickens told a friend: "Poor Plorn has gone to Australia. It was a hard parting at the last. He seemed to become once more my youngest and favorite little child as the day drew near, and I did not think I could have been so shaken. These are hard, hard things, but they might have to be done without means or influence, and then they would be far harder. God bless him!"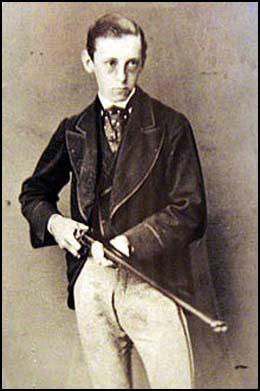 Edward settled at Wilcannia, New South Wales where he became manager of the Momba station. He married Constance Desailly in 1880. After receiving a £800 loan from his brother, Henry , he bought a share in Yanda station near Bourke. He also went into politics and was elected as the member for Wilcannia in the New South Wales Legislative Assembly in 1889 and held the seat until defeated by the Labor Party candidate in 1894.
Arthur A. Adrian has argued: "His life in Australia had been marked by business failures, gambling losses, and unpaid debts. Eighteen years earlier his frantic appeals had brought a loan of £800 from Harry, aid which had never been acknowledged. Nor had Plorn ever made any payments on principal and interest. He may have lost the money, it has been conjectured, by gambling in a desperate attempt to bolster up his failing business." Edward admitted that "Sons of great men are not usually as great as their father. You cannot get two Charles Dickens in one generation."
Edward Bulwer Lytton Dickens died on 23rd January, 1902.