Robert Harborough Sherard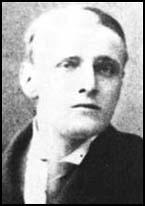 Robert Harborough Sherard, was born in Melton Mowbray in 1861. He was the son of Rev. Bennet Sherard Kennedy and a great grandson of William Wordsworth.
After being educated at Oxford University, Sherard became a professional journalist working for a wide variety of different newspapers and magazines. He published a novel, A Bartered Honour in 1883. He was also the author of Émile Zola: A Biographical and Critical Study (1893) and Alphonse Daudet (1894)
Sherard was particularly interested in writing about working conditions and urban poverty. A series of articles in Pearson's Magazine, was eventually published as The White Slaves of England (1897). This was followed by The Cry of the Poor (1901) and The Closed Door (1902). Sherard was also commissioned by the editor of The London Magazine to write several articles on child labour. These collected articles were published as The Child Slaves of Britain in 1905.
Other books by Sherard include The Life of Oscar Wilde (1906), The Life and Evil Fate of Guy de Maupassant (1926) and Bernard Shaw, Frank Harris and Oscar Wilde (1937).
Robert Sherard died on 30th January 1943.