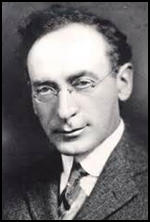 Morris Cohen was born in Minsk, Russia, on 25th July, 1880. His parents were Orthodox Jews. In 1892 the family emigrated to New York City. Three years later he entered the College of the City of New York. During this period he considered himself a socialist.
Cohen became a follower of Bertrand Russell. An excellent student in 1904 the Ethical Culture Society awarded him a fellowship to do graduate work at Harvard University. Here he became friends with Felix Frankfurter.
After completing his doctorate he worked under Harry Overstreet. He wrote in his autobiography, A Dreamer's Journey (1949): "The fact is that my teaching bore many resemblances to the instructional methods of a drill sergeant. Not only had my childhood experiences with education been filled with whippings and the fear of whippings, but my student days at City College itself had been dominated by the harsh standards approved by the first presidents of the College, both West Point graduates... It took me a long time before I could rid myself of my drill-sergeant attitude. I have always been grateful to Harry Overstreet, who came to the College without a trace of that attitude. Under his influence I found my teaching methods gradually becoming less harsh."
One of his first students at the College of the City of New York was the future philosopher, Sidney Hook. "One of the great teachers of the first third of our century was Morris R. Cohen of the College of the City of New York, where he taught courses in philosophy from 1912 to 1938. By conventional pedagogical standards, he would not be considered a great or even a good teacher, for he inspired only a few of his students to undertake careers in philosophy and overawed the rest. Nonetheless his prowess as a teacher became legendary and his ideas a force in the intellectual community. Yet his classroom techniques would never have won him tenure in any public school system, and he himself confessed he was a failure in his early efforts as an elementary and secondary schoolteacher, because he could not even control his classes."
Sidney Hook explained in his autobiography, Out of Step: An Unquiet Life in the 20th Century (1987), how Cohen used the Socratic method in his teaching: "During the years I studied with Morris Cohen, he used it with devastating results in the classroom. If a problem was being considered, Cohen would deny it was a genuine problem. When he restated the problem, every answer to it was rejected as vague or confused or ill informed if not contrary to fact, or as leading to absurd consequences when it was not viciously circular, question-begging, or downright self-contradictory. The students' answers, to be sure, were almost always what Cohen said they were while he dispatched them with a rapier or sledgehammer - and usually with a wit that delighted those who were not being impaled or crushed at the moment. Cohen enjoyed all this immensely, too. There was no animus in this ruthless abortion of error, of stereotyped responses, and of the cliches and bromides that untutored minds brought to the perennial problems of philosophy, and although the students soon felt that whatever they said would be rejected, they consoled themselves with the awareness that almost everyone was in the same boat. When they were not bleeding, they enjoyed watching others bleed. Occasionally Cohen would let up on a student who had the guts and gumption to answer back. If, ignoring the laughter of his fellows, he insisted on his point in the face of Cohen's mounting impatience, that student was subsequently treated more gingerly. Or when Cohen had the answer to a moot point - an answer he was holding in reserve to trot out after he had gone through the class, beheading one student response after another - he would occasionally skip the student who he suspected might supply the answer. Some of us who felt the call of philosophy and had avidly read Cohen's published articles could sometimes anticipate what he had in mind. He let us alone in class, but we had our egos properly pinched in private sessions with him."
Hook admitted that Cohen was often cruel to students: "Looking back on those days and years, I am shocked at the insensitivity and actual cruelty of Cohen's teaching method, and even more shocked at my indifference to its true character when I was his student. I was among those who spread the word, in speech and writing, about his inspiring teaching and helped make him a legendary figure who was judged and admired for his reputation rather than his actual classroom performance. Only when I myself became a teacher did I realize that the virtues of his method could be achieved without the browbeating, sarcasm, and absence of simple courtesy that marked his dialectical interrogations. It is true that he inspired me as well as others. He was the first teacher to command my profound intellectual respect and the first to greet my opposition to America's entry into the war and my questioning with anything other than the ferocious antipathy of my high school and City College teachers. Toughened as I was as a street brawler and political activist, I thoroughly enjoyed our give and take - although I almost always took more than I gave. Yet he needlessly hurt too many others in what was for him a form of theater. His religion, his accent, and his irascibility denied him an opportunity to teach in the graduate school of a great university. That is where he really belonged and where the challenge of mature minds would have enabled him to fulfill what he professed was his overwhelming desire-to pursue systematic philosophy. He compensated for the bitterness and deprivation of his lot by playing God in the classroom."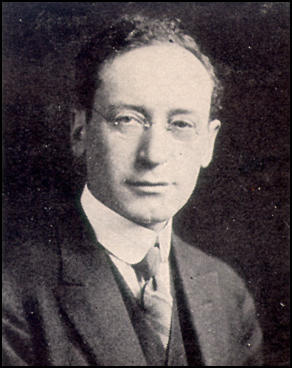 Harry Overstreet commented: "I have been in almost daily contact with him (Morris Cohen) for the entire time of his service in the Department, and yet when I try to reduce him to a formula, to say what I have discovered in him, I find I am at a loss for words that will exactly turn the trick. And yet it is not that Cohen is an enigma. The difficulty is that he is a phenomenon. If you listen to him expounding an idea - and he is generally doing that - you will be astonished at the ease with which he moves on intimate terms with the worthies and unworthies of all the ages. He brings forth their wisdom or their folly as familiarly as if he had just met them at breakfast. We love him for his courage, his passion for the philosophic life, his deep and never faltering interest in his students, his wise counsel, his profound insight into the difficult problems of our time."
Books by Morris Cohen included Reason and Nature: An Essay on the Meaning of Scientific Method (1931), Law and the Social Order: Essays in Legal Philosophy (1933), An Introduction to Logic and Scientific Method (1934), Preface to Logic (1944), Faith of a Liberal (1946), The Meaning of Human History (1947) and an autobiography, A Dreamer's Journey (1949).
Morris Cohen died on 28th January, 1947.