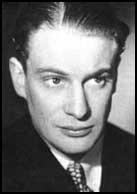 John Jacob Astor, son of William Waldorf, 1st Viscount Astor, was born in 1886. Educated at Eton and New College, Oxford, was aide-de-camp to Viceroy of India (1911-14), was elected MP for Dover in 1922.
After the death of Lord Northcliffe in 1922 Astor became Chairman of the Times Publishing Company. He also gained control of the Sunday Observer.
David Astor died in 1976.