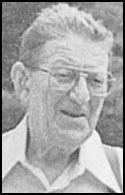 Harold Weisberg, the son of Jewish immigrants from Russia, was born in 1914. After graduating from the University of Delaware, he wrote articles for the Wilmington Morning News and the Philadelphia Ledger.
Weisberg also worked as an investigator Robert M. La Follette (Jr) when he was a leading figure in the Progressive Party. During the Second World War he served in the Office of Strategic Services. Later he became a State Department intelligence analyst. He was also a successful poultry farmer in Montgomery County.
Weisberg became one of the leading experts on the killing of John F. Kennedy and Martin Luther King. He collected in his home more than 250,000 government papers on the Kennedy assassination. His first book on the Kennedy assassination,Whitewash: The Report on the Warren Report(1965), sold over 30,000 copies.
Other b books by Weisberg include Whitewash II: The FBI-Secret Service Cover Up (1966), Oswald in New Orleans: Case of Conspiracy with the C.I.A. (1967), Photographic Whitewash (1967), Frame-Up: The Martin Luther - James Earl Ray Case (1970), Post Mortem: JFK Assassination Cover Up (1975), Martin Luther King: The Assassination (1993), Selections from Whitewash (1993), Never Again! The Government Conspiracy in the JFK Assassination (1995) and Case Open: Unanswered JFK Assassination Questions (1996).
Although a conspiracy theorist, Weisberg was highly critical of Oliver Stone's film, JFK. He commented "To do a mishmash like this is out of love for the victim and respect for history? I think people who sell sex have more principle."
Harold Weisberg died at his home of kidney failure on Frederick on 21st February, 2002.