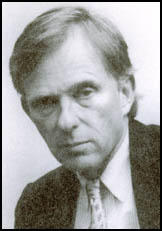 David McKean was born in South Hamilton, Massachusetts. He was educated at Harvard University and Duke Law School.
McKean has worked for several politicians including John Kerry and Joseph P. Kennedy II. It was through his work as investigative counsel to Kerry on the Bank of Credit and Commerce International bankruptcy scandal of the early 1990s that McKean discovered disturbing details about Clark Clifford who was centrally implicated in the scandal. This resulted in the book, Friends in High Places (1995) that he co-authored with Douglas Frantz.
David McKean is also the author of Peddling Influence, a book about Thomas Corcoran. He was also John Kerry's chief of staff during the presidential election against George Bush.