Glenn McCarthy was born in Beaumont, Texas, on 25th December, 1907. His father worked in the local oilfields and at the age of eight he found employment there as a waterboy. The family later moved to Houston.
McCarthy won a football scholarship to Tulane University but this was brought to an end by a serious leg injury. McCarthy decided to enter the oil business. He first discovered oil at Anahuac, near Trinty Bay on the Gulf Coast. Between 1932 and 1942 McCarthy struck oil 38 times. This included the discovery of eleven new oilfields in Texas.
In 1949 McCarthy spent $21 million building the Shamrock Hotel in Houston. The opening of the hotel took place on Saint Patrick's Day. McCarthy rented an entire train, to transport a few movie stars from Los Angeles to Houston. All told, 3,000 people were invited to the party that cost an estimated $1 million.
Known as "Diamond Glenn" and the "King of the Wildcatters" McCarthy was estimated to be worth $200 million by 1950. At this time he had over 400 gas and oil wells in Texas and was president of the United States Petroleum Association.
McCarthy owned several companies including the McCarthy Oil and Gas Company, the Beaumont Gas Company, the Houston Export Company, KXYZ Radio, the McCarthy Chemical Company, the McCarthy International Tube Company. He also owned two banks, fourteen newspapers, a magazine and a movie production company.
Glenn McCarthy died on 26th December, 1988.
_SIDEBAR_TOP
Time Search: Spartacus Educational
Open Debate on the Kennedy Assassination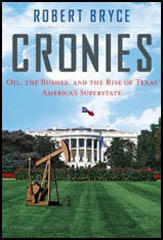 _SIDEBAR_BOTTOM