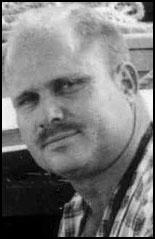 Tom Dunkin was born in Los Angeles on 8th January, 1925. Dunkin joined the US Marines in 1942 and took part in the invasion of Okinawa. After the Second World War he was sent to China (1945-46). He also served at the Jacksonville Naval Air Station (1946-47) before becoming squad leader with the Second Marine Division (1947-48).
In 1952 Dunkin graduated with a degree in journalism, from the University of Georgia. He worked as a reporter for the Tampa Tribune (1952-54), Orlando Sentinel (1952-55) and the St Petersburg Times (1955-61). Dunkin covered the Fidel Castro led revolution in Cuba as a photo-journalist. He also did freelance radio and television work while in Cuba (WSUN-TV and WDAE). He also wrote for the Soldier of Fortune magazine and La Gaceta, a Cuban newspaper printed in Tampa.
Dunkin was a close friend of Tony Cuesta and other important figures in the anti-Castro community based in Florida. He was also associated with several members of the Intercontinental Penetration Force. This included Gerry P. Hemming, Roy Hargraves, William Seymour, Steve Wilson, Howard K. Davis, Edwin Collins and Dennis Harber.
Dunkin became editor of the Glades County Democrat in 1961. He took leave of absence in early 1963 so that he could cover the activities of Commandos Liberty, an organization run by Tony Cuesta. Commandos Liberty was involved in the sinking of the Russian merchantman Baku. His articles and photos of these missions appeared in Life Magazine in April, 1963.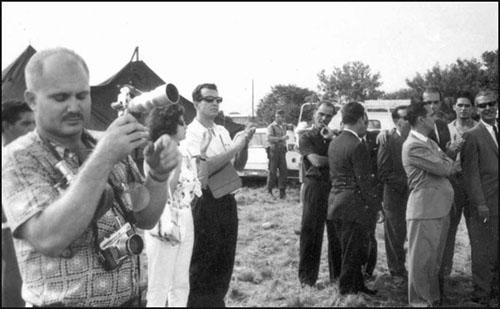 After leaving the Glades County Democrat in 1964, Dunkin worked as an undercover agent for for Florida Legislative Investigations Committee. Later that year he joined the Atlanta Journal. His work included the coverage of the Summerhill and North Avenue riots in 1966 and the effort to depose the Francois Duvalier regime in Haiti. He also joined the team that established a base in Haiti with the long-term objective of overthrowing the Fidel Castro government in Cuba.
In 1967 Dunkin joined the Columbus Ledger. It was while working for this newspaper he covered the court-martial at Fort Benning of William Calley. This was followed by work as a photojournalist for Florida Today (1972-74). Dunkin then served a research assistant, secretary and writing collaborator with the Florida Supreme Court Justice, Alto Adams. Together they produced two books, The Fourth Quarter and The Law of the Land. As well as working as a freelance journalist and photographer, Dunkin worked as a part-time division judge and as a volunteer at the Fort Pierce Police Department.
Tom Dunkin died in 1994. Gordon Winslow later recalled: "A month after his (Tom Dunkin) death in 1994, we were given access to his home where he worked. His files had been ransacked and most covered two to three inches on the living room floor. Luckily there were about ten boxes of salvageable records which included about 5,000 sleeves of negatives, around 300 cassettes, a few reels of movie film, numerous slides and a few photographs. Most of the negatives were made for local news stories but many also had been taken in the Cuban rebel area and later in the anti-Castro camps in South Florida."