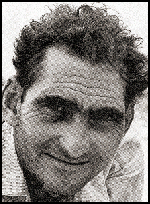 Eduardo Perez (Eddie Bayo) was born in Cuba. Bayo had originally fought with Fidel Castro against Fulgencio Batista. He disagreed with Castro's policies after he gained power and moved to Miami and helped establish Alpha 66. Bayo also fought with Tony Cuesta and his group Commandos Liberty. One of his boat raids resulted in the sinking of the Russian merchantman Baku.
In the winter of 1962 Bayo claimed that two officers in the Red Army based in Cuba wanted to defect to the United States. Bayo added that these men wanted to pass on details about atomic warheads and missiles that were still in Cuba despite the agreement that followed the Cuban Missile Crisis. His story was eventually taken up by several members of the anti-Castro community. William Pawley became convinced that it was vitally important to help get these Soviet officers out of Cuba. To help this happen he contacted James Eastland, the chairman of the Senate Internal Security Subcommittee.
William Pawley also contacted Ted Shackley, head of the CIA's JM WAVE station in Miami. Shackley decided to help Pawley organize what became known as Operation Tilt. He also assigned Rip Robertson to help with the operation. David Sanchez Morales, another CIA agent, also became involved in this attempt to bring out these two Soviet officers.
In June, 1963, a small group, including Bayo, John Martino, William Pawley, Rip Robertson and Richard Billings, a journalist working for Life Magazine, secretly arrived in Cuba. They were unsuccessful in their attempts to find these Soviet officers and they were forced to return to Miami. Bayo remained behind and it was rumoured that he had been captured and executed. However, his death was never reported in the Cuban press. Larry Hancock, argues in his book, Someone Would Have Talked, that there were uncorroborated reports that Bayo did return and was seen in Florida in the months following Operation Tilt.