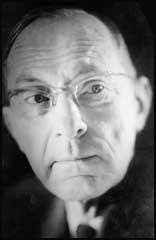 Ludwig Renn (the pen name of Arnold Friedrich Vieth von Golsseneau) was born in Germany in 1889. A career officer in the German Army, he fought as a battalion in the First World War.
During the German Revolution Renn refused to fire on striking workers. After leaving the army he studied law, political economy, history of art and Russian philology in Goettingen and Munich (1920-23) before working in the art trade in Dresden.
After travelling in Europe he settled in Vienna where he studied archaeology and East Asian history (1926-27). He became increasingly interested in politics and began reading the work of Karl Marx, Vladimir Lenin and John Reed. Converted to socialism Renn returned home and in 1928 joined the German Communist Party (KPD).
In 1928 the Frankfurter Zeitung began serializing Renn's novel War. Based on his experiences during the First World War it was published in book form in 1929. Renn also worked as co-editor of the left-wing magazine Aufbruch .
Renn published his second novel, Nachkreig, about the Spartakist Rising in 1930. As well as writing he also lectured and the Marxist worker school in Berlin. A strong opponent of Adolf Hitler and the Nazi Party Renn was arrested in 1932 and charged with "literary high treason".
After being released from prison in 1935 Renn moved to Switzerland. The following year he joined the International Brigades in Spain attempting to protect the Popular Front government against the right-wing forces led by General Francisco Franco. In 1937 Renn toured the United States in an attempt to raise funds for the Republican Army in the Spanish Civil War. In 1938 was director of the officer school of the People's Army in Cambrils.
Renn was interned by the French authorities after Franco's victory. Released in 1940 he moved to Mexico and was appointed professor of European history at the University of Morelia. He remained active in politics and became president of the Latin American Committee for Free Germans. Renn also wrote extensively about his experiences during the Spanish Civil War.
With the defeat of Nazi Germany in the Second World War Renn returned to Dresden where he became professor of anthropology. In 1948 Renn was appointed chairman of the Saxonia Culture Federation. Renn also served as president of the Academy of Arts (1969-75).
Ludwig Renn died in Berlin on 21st July, 1979.
(1) Ludwig Renn, War (1929)
When the day of mobilization came I was a lance-corporal. I could not get away to say goodbye to my mother, so I sent her a parting letter.

I got her reply on the day that we left: "My dear boy, Be true and play the man; that is all I can write you. We shall have our hands full here. Your brother is called up too, and we two women will have to manage by ourselves. The grandchildren are not much use yet. I am sending you a pair of warm socks with this."

I stuck the letter in my pocket-book and went to the canteen to get some more letter-paper. People were rushing about the passages. In the canteen they were standing before the counter.

"Hello, Ludwig!" Ziesche pushed a glass of schnapps before me, grinning. "Here's to the first Russian."
(2) Ludwig Renn, War (1929)
The fifth company was amalgamated with ours as a new first platoon under Lieutenant Ssymank. Hanfstengel's and Hohle's platoons were thrown into one. The officers had long discussions. Then the company commander came and called the company round him.

"I have to let you know that revolution had broken out in Germany. Her Majesty the Kaiser had fled to Holland, and the Crown Prince as well. The division has ordered that every company is to choose three representatives. By tomorrow the platoons must nominate each other. I may say further that these representatives are not soldiers' delegates, as in Russia, but that they are intended purely to consolidate the confidence between officer and men still more strongly.
(3) Ludwig Renn, War (1929)
In the afternoon we marched off and reached Aix-la-Chapelle at dusk. All the houses were beflagged. Our band played up for a while in front of us, and the drums echoed from the houses, from which people were gazing out. A crowd accompanied us as we marched.

We were the last German troops in front of the advancing French and Belgians.

Next day we moved to the station and waited in pouring rain for our train. It was well on in the night before it arrived. There were only cattle-trucks with sliding doors. We did not know where we were going to, except that it was not yet straight to our homes.