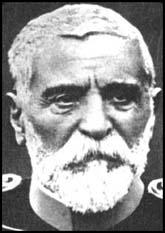 Radomir Putnik was born in Serbia in 1847. A veteran of Serbia's Balkan conflicts in the 1870s and 1880s, Putnik was forced into early retirement in 1895.
On the accession of King Peter in 1903 Putnik became the head of the Serbian Army. He also held the post of war minister and his programme of military modernization helped Serbia to be successful in the two Balkan Wars (1912-13).
Radomir Putnik died in 1917.