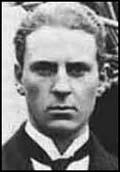 Robert Little was born in Melbourne, Australia on 19th July, 1895. Little joined the Royal Naval Air Service in 1915.
Posted to Dunkirk in June, 1916, he flew in several bombing missions before joining the Naval Squadron in October, 1916.
Flying a variety of aircraft, including the Sopwith Camel, over the next 19 months Little had 47 victories.
Robert Little, who was Australia's top flying ace, was shot down and killed on 27th May 1918 during an attempt to shoot down a Gotha bomber.
| Top 5 Australian Pilots | Victories |
| --- | --- |
| Robert Little | 47 |
| Roderic Dallas | 32 |
| Arthur Cobby | 29 |
| Elwyn King | 26 |
| Alexander Pentland | 23 |