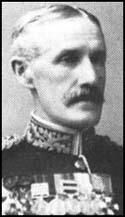 Horace Smith-Dorrien was born in 1858. On the outbreak of the First World War, he was given command of the II Corps of the British Expeditionary Force.
Smith-Dorrien was praised for his leadership skills during the Battle of Mons. Smith-Dorrien's troops became the British Second Army in December, 1914.
During the Second Battle of Ypres, Smith-Dorrien clashed with Sir John French over tactics. Smith-Dorrien, who argued that repeated attacks on the German front-line was creating unnecessary loss of life, was dismissed by French.
Horace Smith-Dorrien, who never held another major command, died in 1930.