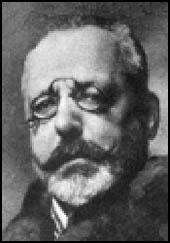 Istvan von Burian was born into an Hungarian aristocratic family in 1851. He replaced Leopold von Berchtold as the Austro-Hungarian foreign secretary in January 1915. Burian upset Germany by insisting on the Austro-Hungarian Army maintaining control of military operation on the Balkan Front. He also opposed unrestricted submarine warfare favoured by Admiral Alfred von Tirpitz.
Burian was replaced by Ottokar von Czernin in December in 1916. He became finance minister but was recalled as foreign secretary in April 1918 in an effort to seek a compromise peace settlement with the Allies. Unable to reach an agreement with the enemy he resigned on 24th October 1918.
Istvan von Burian died in 1922.