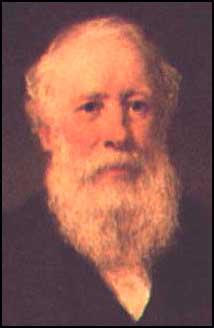 John Menzies was born in Edinburgh in 1808. When he left school he worked in Sutherland's Book Shop. After serving his apprenticeship he moved to London where he found employment with a booksellers in Fleet Street.
In 1833 Menzies returned to Edinburgh where he opened a bookshop at 61 Princes Street. As well as books and newspapers, he also sold inks, pens, account books and office equipment. He also developed a reputation for stocking books published in foreign languages.
While in LondonJohn Menzies had made several friends in the publishing industry. He now used these contacts to develop his business in Edinburgh. This included a deal that gave him the rights to distribute the works of Charles Dickens in the east of Scotland. He also became the Scottish agent for Punch Magazine.
In 1848 the Caledonian Railway provided the first through service from Edinburgh to London. This made it easier for Menzies to sell books, magazines and newspapers published in the capital. He also began to explore the possibility of selling books on railway stations. By 1857 he had obtained the sole rights on all the railway stations in the north-east of Scotland. Menzies also employed basket boys who sold newspapers to passengers as the trains made their brief stops at the various railway stations. Menzies also gained the contract to distribute newspapers to the various newsagents in Scotland. John Menzies died in 1879.