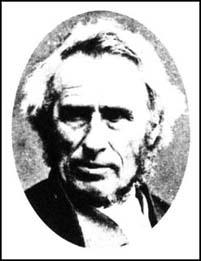 In 1821 Cyrus Clark, a farmer from Street in Somerset, joined with Arthur Clothier, a fellow Quaker, to form a tanning business. In 1825 the partnership split up and Cyrus became the sole owner of the company. Three years later he took on his younger brother as an apprentice.
Cyrus Clark originally concentrated on producing wool rugs, however, he also used the offcuts to make slippers. He gradually discovered there was a larger market for slippers than rugs. He now produced boots and welded shoes.
Clark built his first factory in 1829 but most of the footwear that he sold were made by outworkers at home. Cyrus Clark was an active member of the Temperance Society and preferred employing people who had signed the pledge. To maintain high standards all shoes were stamped with the individual maker's name.
Business continued to grow and by 1833 Cyrus was in a position to make his brother James a partner. The Clarks now began exporting their shoes to countries as far away as Australia. By 1842, the Clarks were producing 12,000 shoes a year.