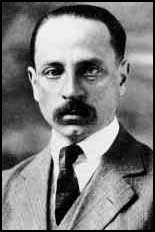 Rainer Maria Rilke was born in Prague in 1875. After attending a military academy he studied art history in Munich and Berlin. His first book of poetry, Stories of God, was published in 1900. This was followed by Poems from the Book of Hours (1905).
Other books by Rilke include New Poems (1907), Journal of My Other Self (1910), Sonnets to Orpheus (1923) and Duino Elegies (1923).
Rainer Maria Rilke died in 1926.